Information about our registered trademark, "Barrier Foods"
Our company's goal is to improve the human immune system through the consumption of organic products and supplements as opposed to chemically produced medications and other genetically modified comestibles. We aim to boost the body's natural "barrier" to infectious diseases and other serious ailments caused by viruses as well as bacteria.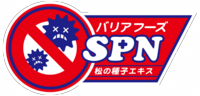 Our brand is constantly working to generate increasingly innovative goods. Stay tuned for the next revolutionary installment of Barrier Foods products!
Topics
Heath Seminar
Blood specialist, Dr. Takahashi's Health Seminar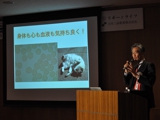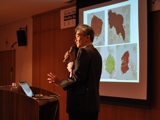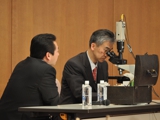 In this seminar, film slides displaying various activities within the blood stream can be examined by the audience. This is an engaging and fun demonstration which makes our ideas easier to comprehend for the public. This event turned out to be quite festive and gathered many guests from all over! The purpose of this meeting succeeded in helping to recognize the power of enzymes, as well as providing actual blood tests for participants.


How to request a seminar or workshop regarding health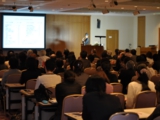 We are always at your service to deliver small scaled health seminars and meetings nation wide. Whether it be a lecture on food education for children, or even a professional conference with expert invitees, we specialize in delivering small scale seminars which voice the themes of a healthy and active lifestyle.
CRS Activity
NIPPON SUNSHOW MEDICINE MANUFACTURE CO.,LTD is supporting a campaign against AIDS.
About CRS Activity
About the improvement of CD4 numerical data


to support
In an effort to support victims in the disaster of the Great East Japan Earthquake, we collected and donated a contribution at the Health Seminar on April 9th 2011 to the Japanese Red Cross Society.



Publication
"生命力・免疫力を高める『松の種子健康法』(The Pine Seed Method: Raising Vital Energy and Strengthening the Immune System)" is on sale! (The book is available only in Japanese for now.)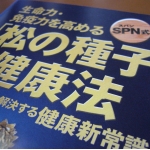 This is a compilation of 40 years worth of research and results!!
This unique case study thoroughly explains how pine seed extract, SPN span, and pine seed oil was discovered!
Research Institution
Special Institution of the Pine (Pinus parviflora)
Research also known as, "The Society for the Technological Development of Pine Seed Research"

The Society for the Technological Development of Pine Seed Research


According to the Japanese Institute of Total Research, the white pine seed extract (SPN) is deemed effective in the treatment of various cancers, viruses, and other infectious diseases. Also, Japanese white "pine nut oil" (pinolenic acid) has been shown to relieve inflammation as well as atopic dermatitis and alleviate symptoms of allergies.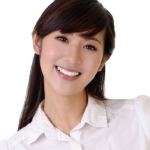 Filled with knowledge and new information regarding health!
It explains how pine seed extract, pine see oil, and enzymes relate to our health in a way that is easy to understand.
Please refer to our many articles for more information.